I think he's just about got you there.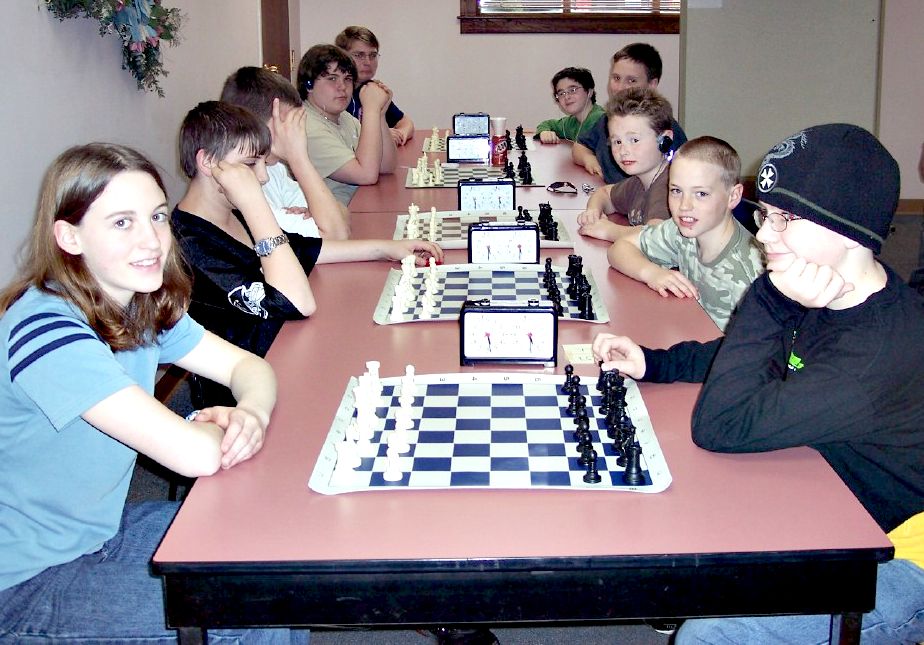 Nervous? Us? Never.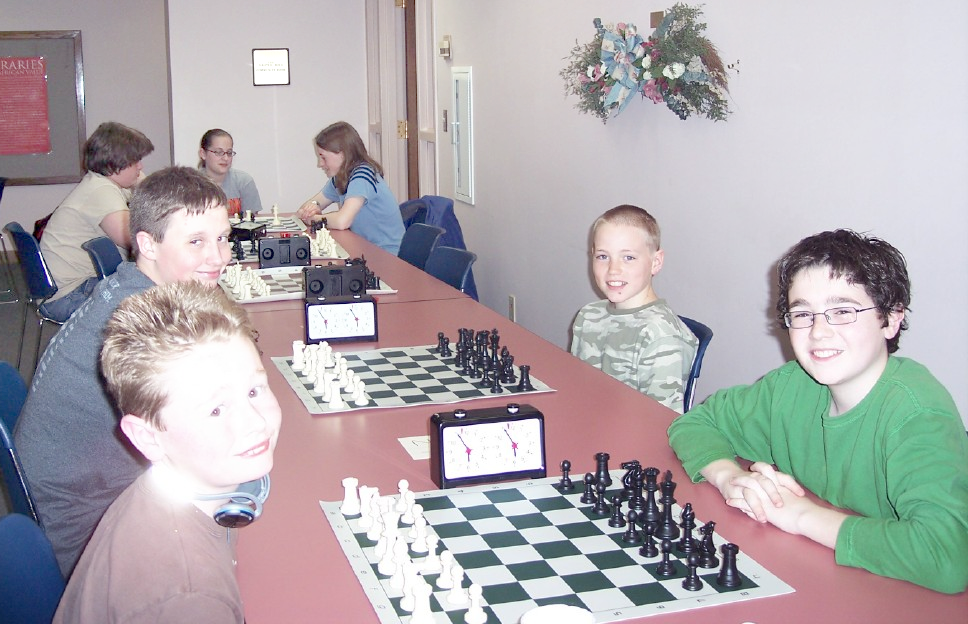 Can we just get the games started already?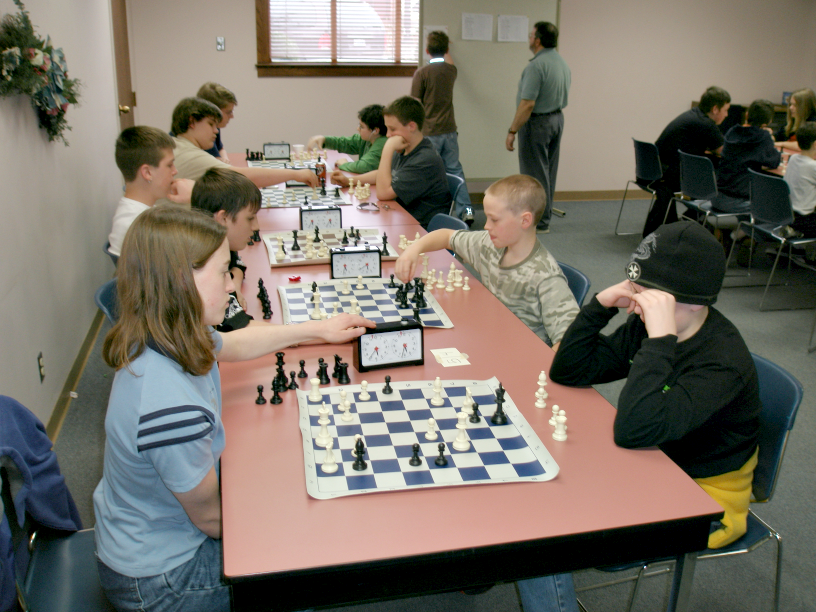 Playing with a clock really puts the pressure on.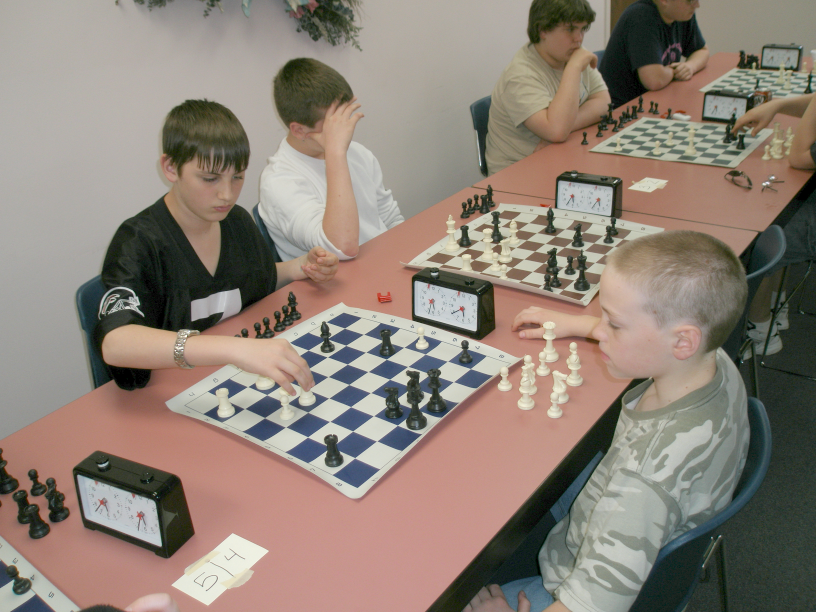 Let's see you get out of this one!
Finally, the eighth row. Anybody got a spare queen piece?
Ah, but you forgot to account for my knight.
Let's see... the queen and knight both guard the bishop's pawn, which guards the king's pawn, but who's guarding the rook's pawn?
No, see, this pawn goes on the bishop's file, and that one goes in front of your queen. All the pawns look very similar, so you have to look carefully to keep them straight.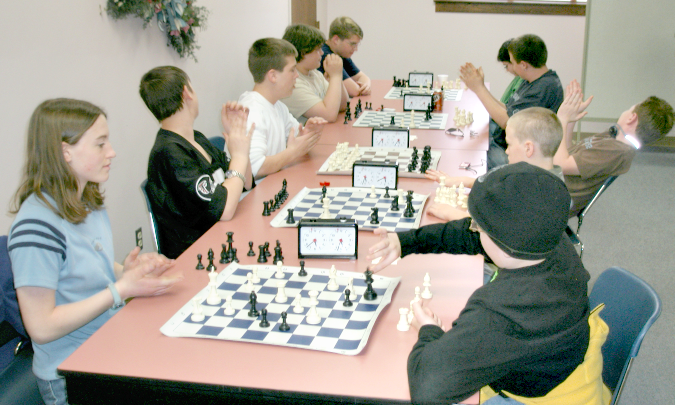 Good game, good game.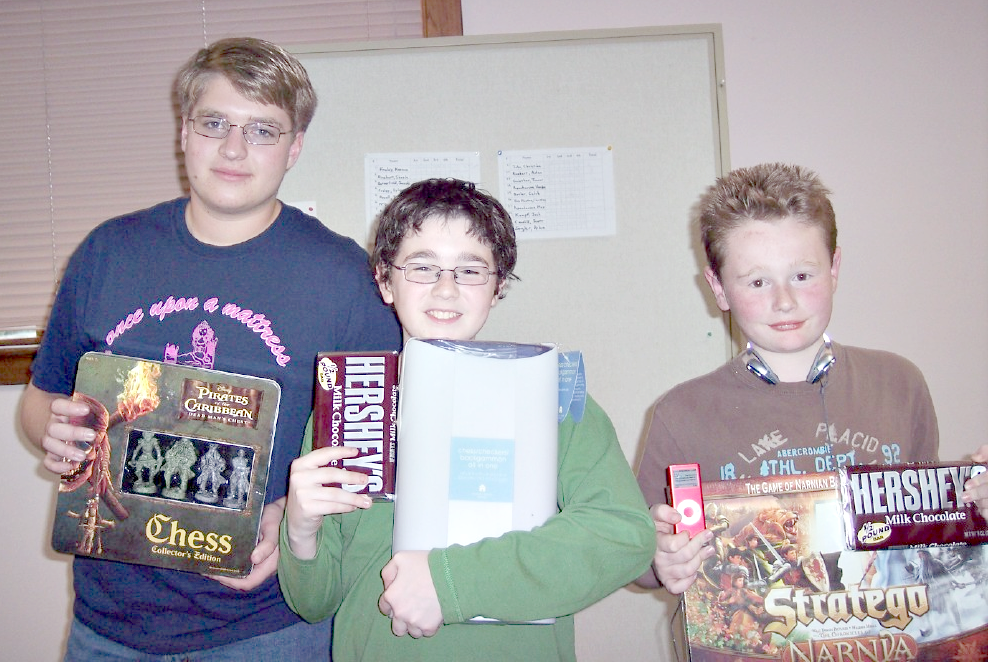 Fabulous Prizes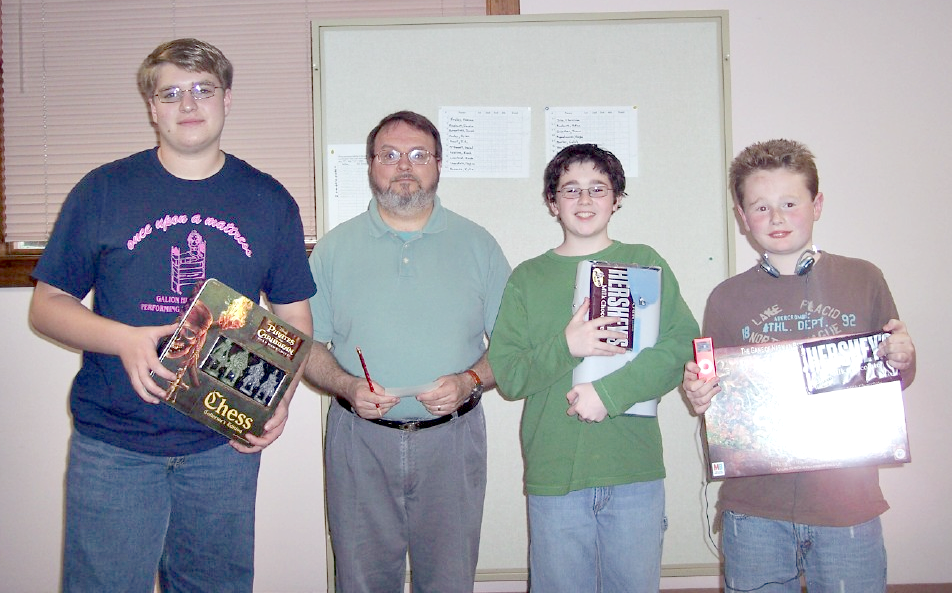 The best prize, of course, the marvelous pencil/notecard set. The other winners are just sick with envy over that one.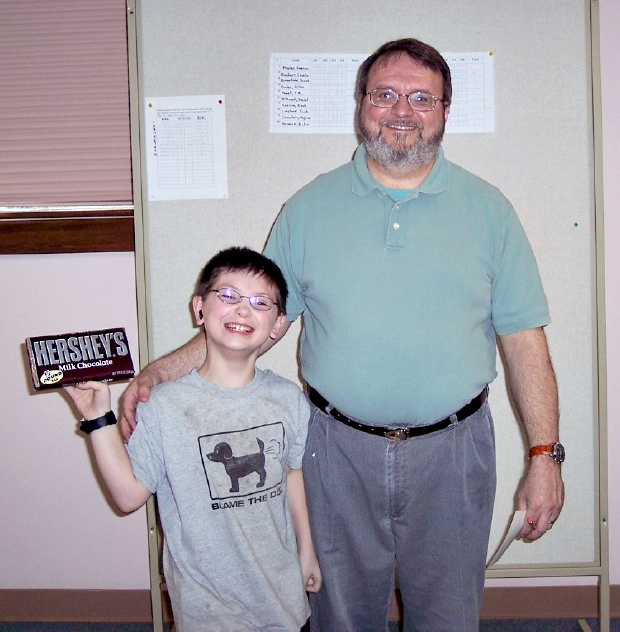 But the chocolate bar is almost as good!