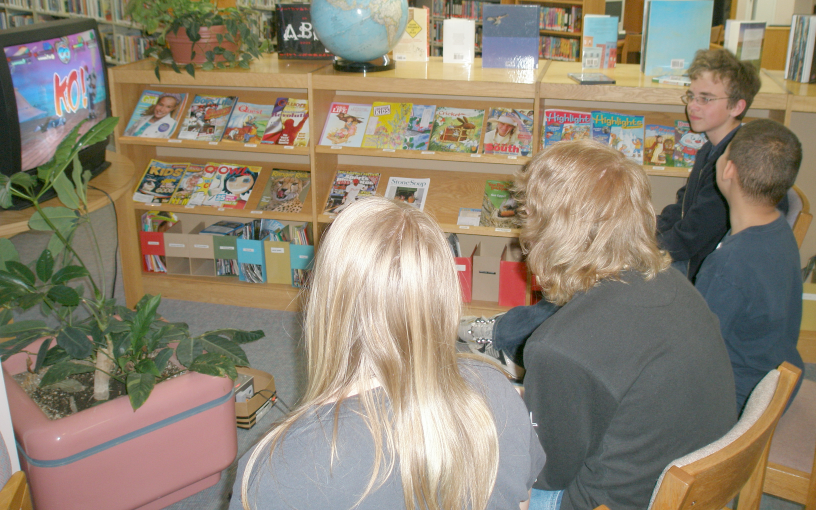 You're dead, man.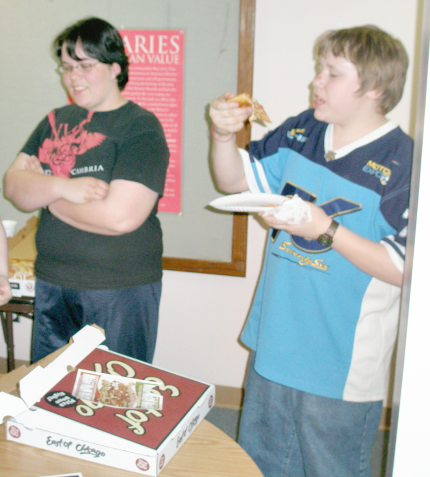 The pepperoni is alright, but it's the sauerkraut that really makes it.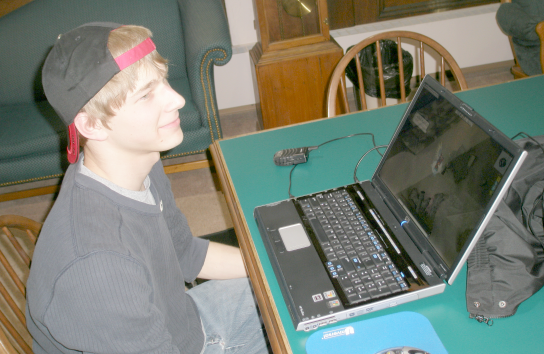 I'm so skilled at this game, I can frag newbies without even touching the keyboard.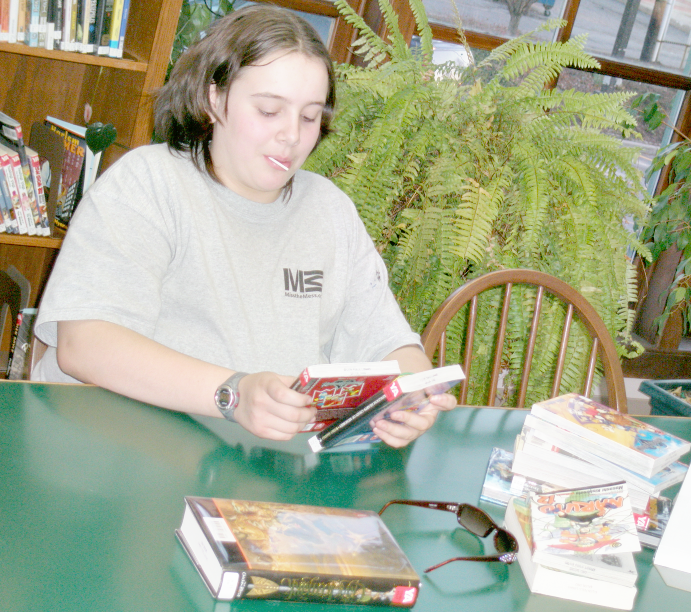 Games? Eh, so boring. Give me books!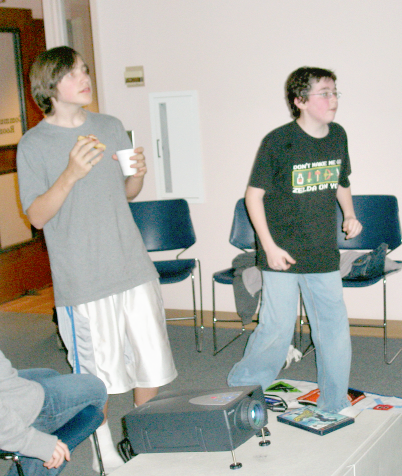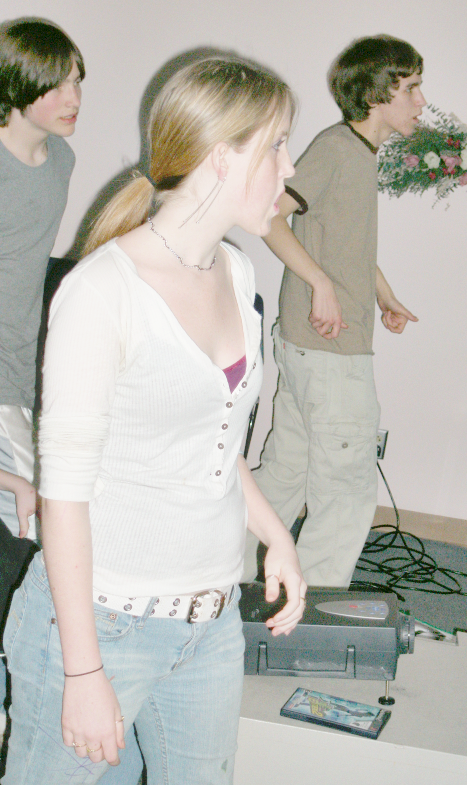 Groovin' on the pads.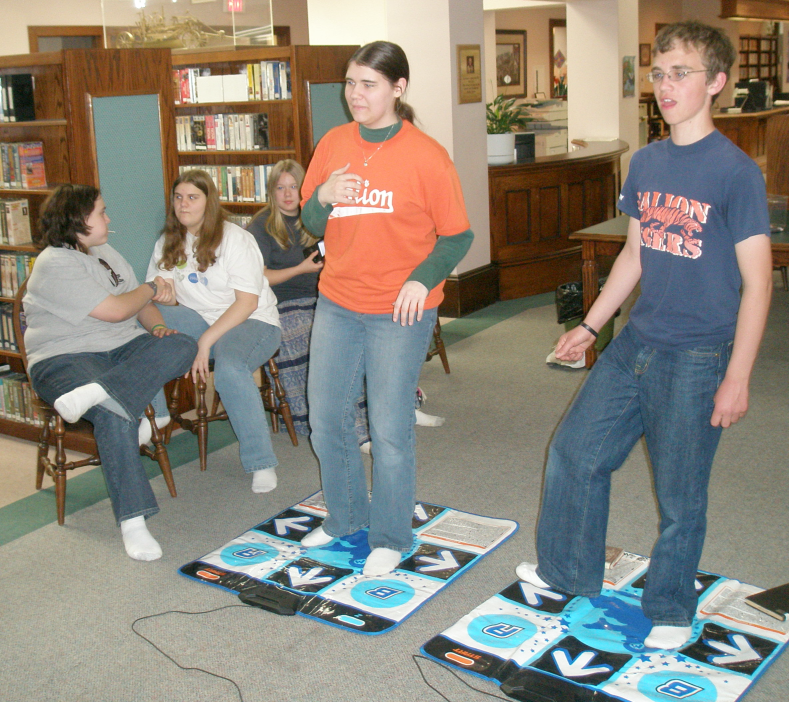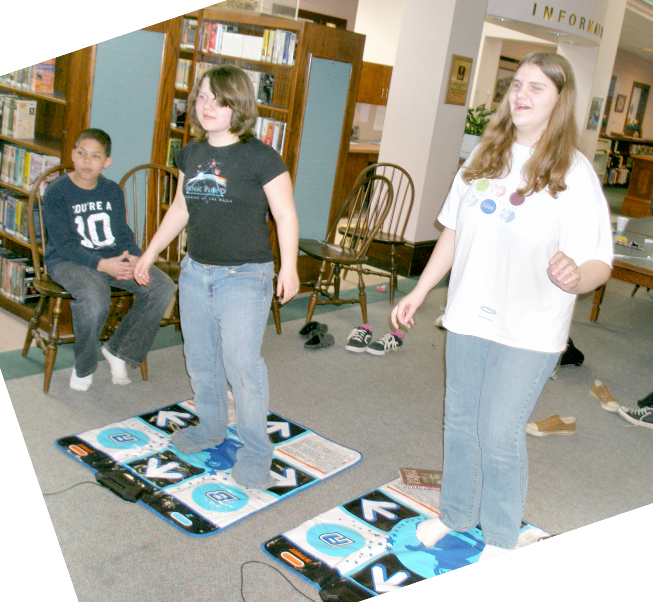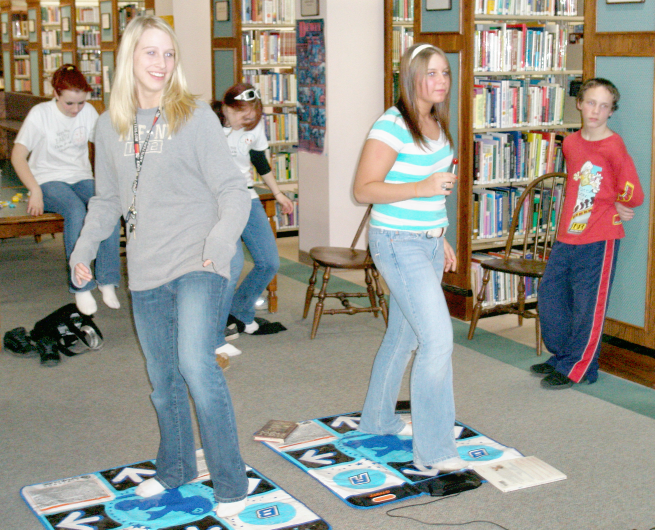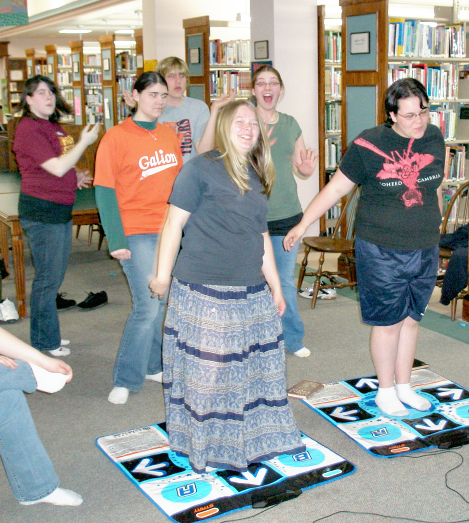 We dance so well, next month we're going to be in a musical.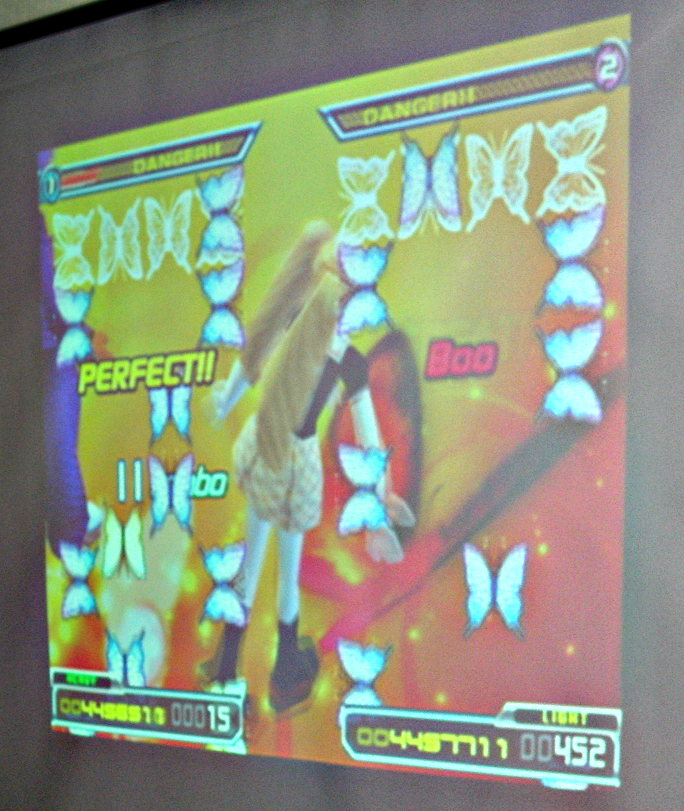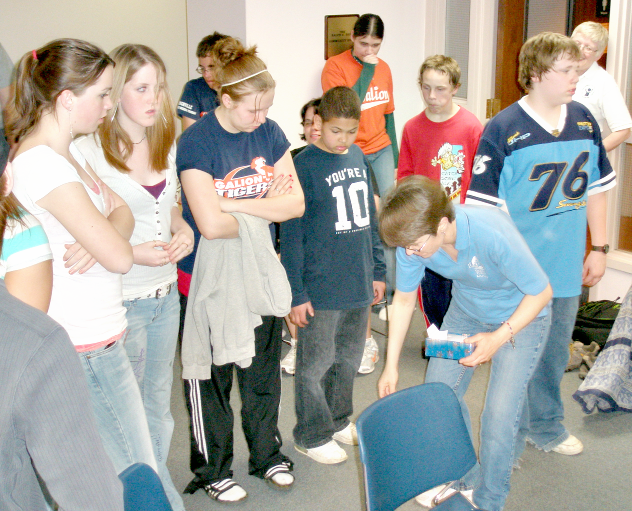 It's amazing the things you find stuck to the backs of the chairs.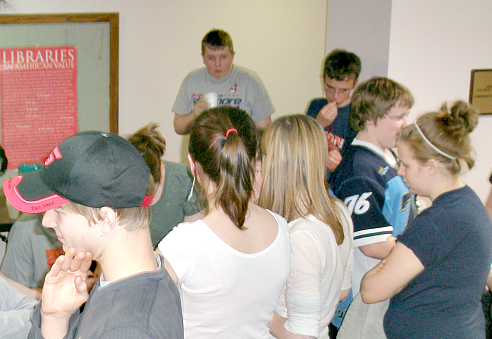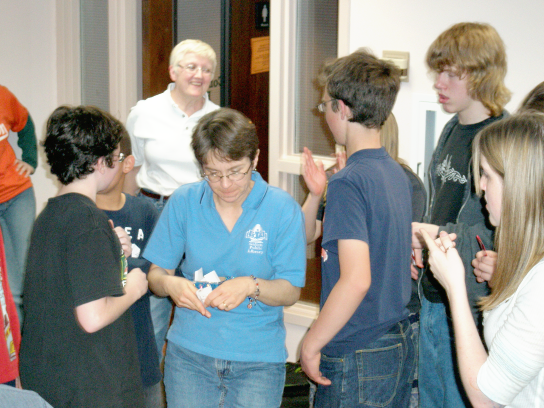 Oh, dear. I drew two names out of the box, but we needed three. What do I do now?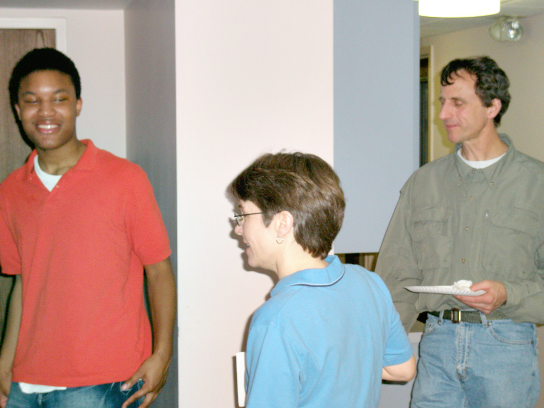 Sorry, Ellen, but this program is for 7th-12th grades. You and your husband are too old to play.